Der Raum
Diese Seite ist nicht auf Deutsch verfügbar
The House
Oikia is above all a house with a soul. Somehow the essence of a house, surrounded by an enchanted garden. Nothing here is formal, nothing is standardised. We are not a hotel, nor a seminar factory. Oikia is a real house. Simple, spacious, poetic, refined. A place where guests often tell us that they feel as if they have finally arrived home.
« Oikia » (pronounced ee-kee-ah), means "residence" in greek and is at the root of such words as ecosystem, ecology.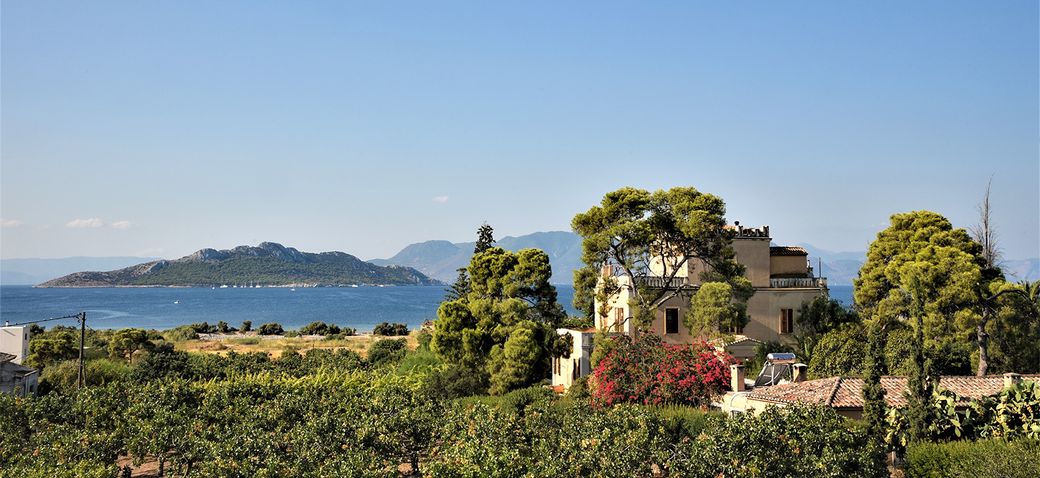 Oikia Karapanou is at a 5min walk from the nearest beach.
The house can host up to 20 people. For larger groups, there is space for tents in the garden, and the possibility to rent additional rooms at a nearby guesthouse.
There are 10 bedrooms, 5 bathrooms, a living room, a kitchen, numerous terrasses and balconies and of course the spacious and magical garden.
The upper floor of the house contains a bright and spacious 40 square-meter hall, surrounded by windows facing in all directions, which leads out onto two big terraces facing east and west.
If a larger space is needed, there is a flat outdoor area of 300 square meters in front of the house, shady and totally private.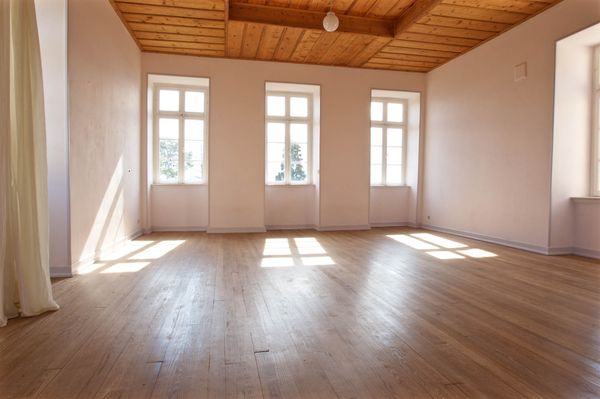 The Rooms
There are 6 rooms with two beds, one with a double bed, one with three beds and one single.
If there is a need for extra beds, 2 beds can be added in the larger rooms.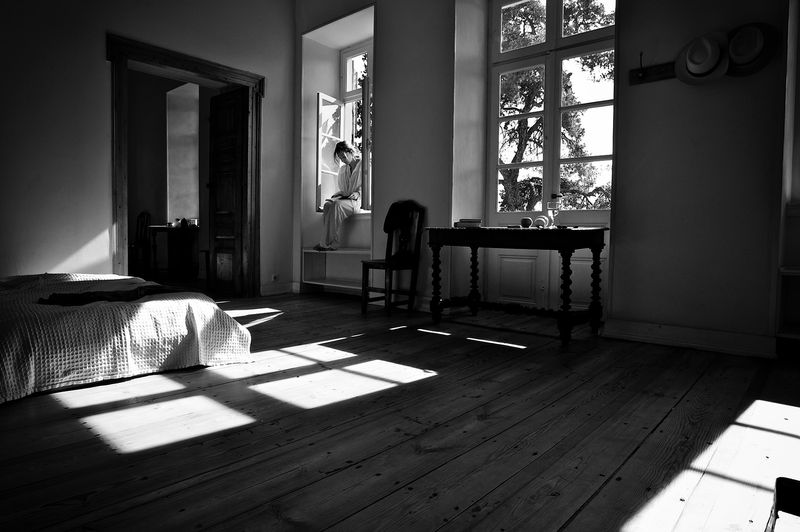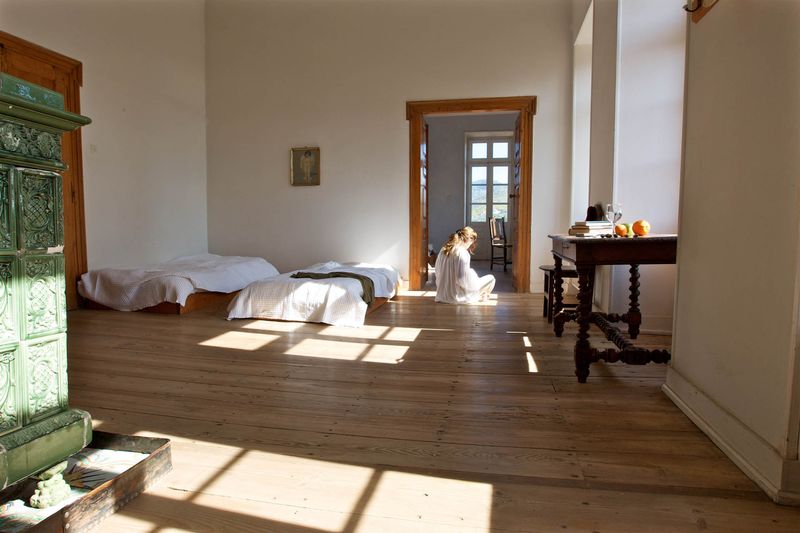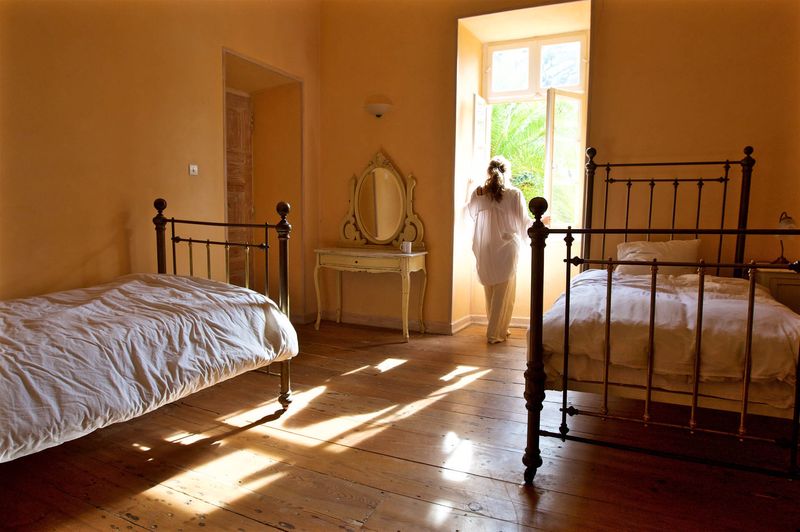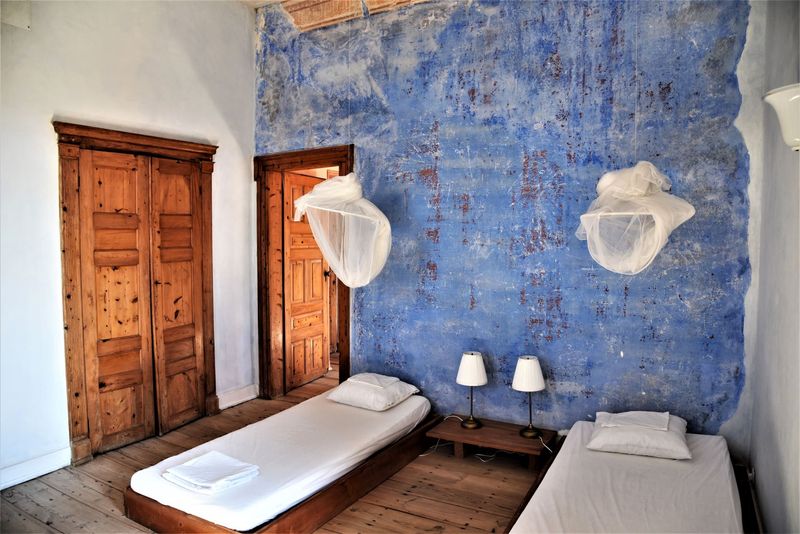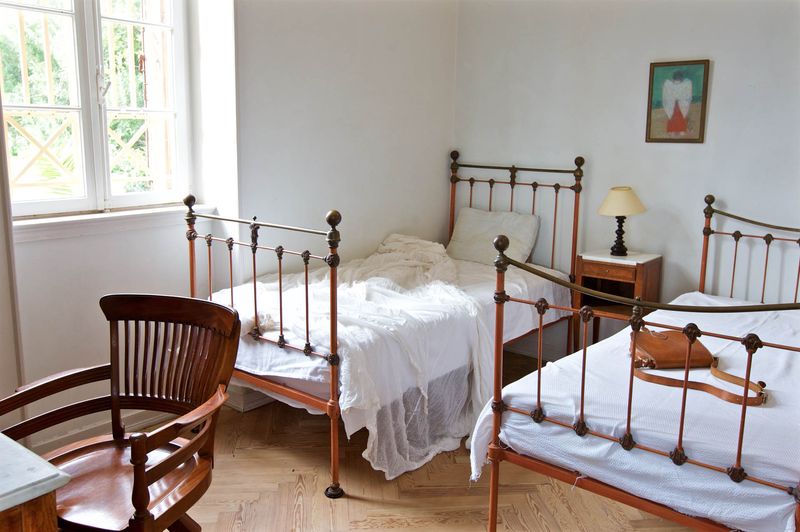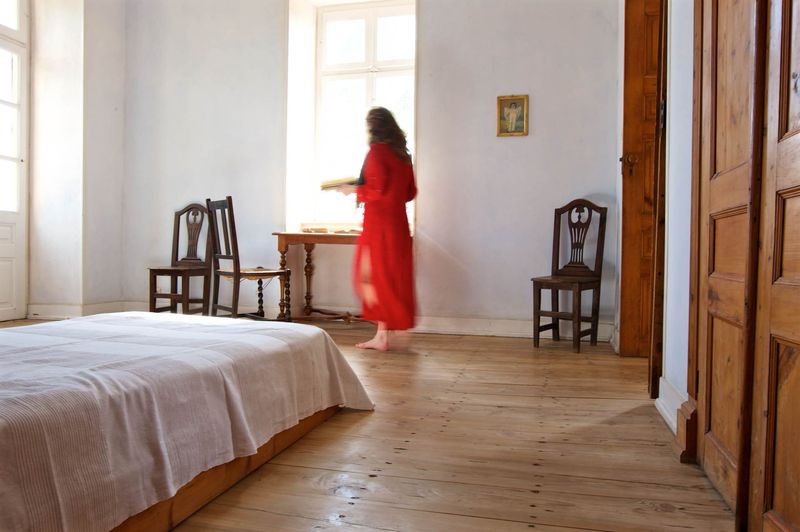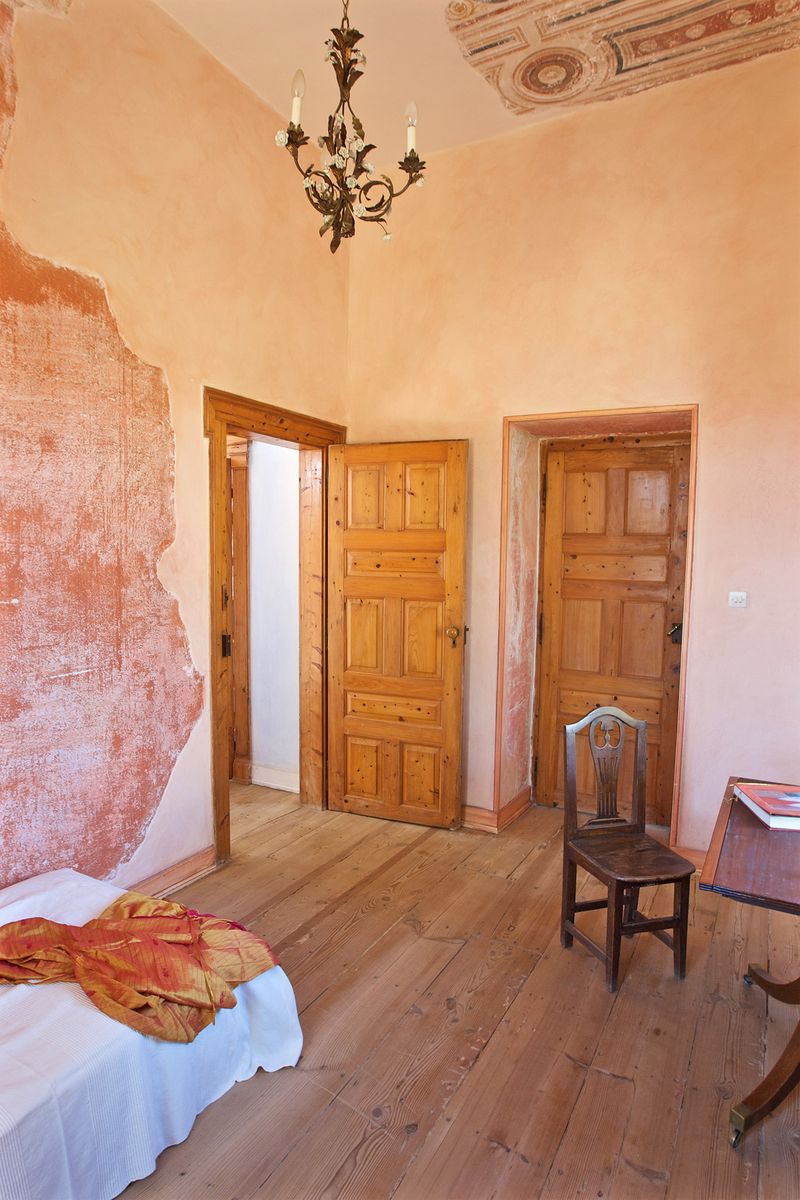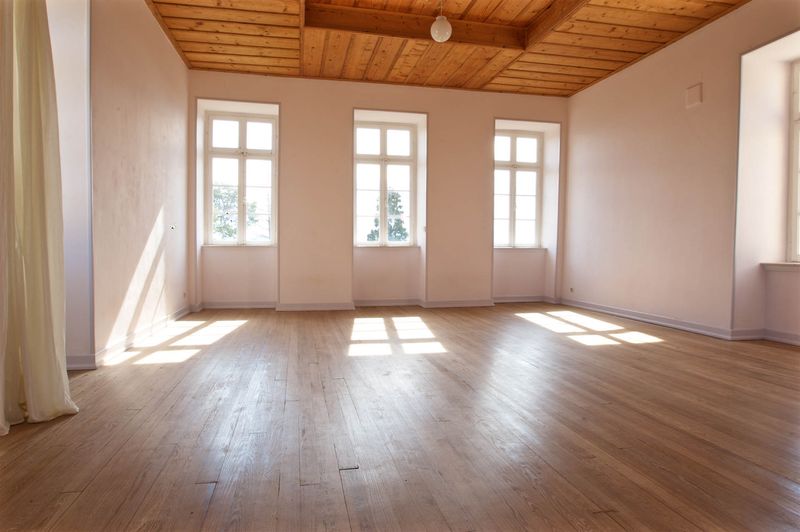 There are 5 bathrooms in the house. One of them is ensuite to one of the bedrooms. The other 4 are shared. There are also 2 outdoor showers in the garden.
Each room of the house has it's own angel, painted by Maria Voulgari, Christina's ancestor. Click on the angels to discover the rooms.
The Garden
Oikia nestles in about 30 acres of ancient trees and plants, some of which are well over a hundred years old. Part of the estate is devoted to a large pistachio orchard. On the estate's northern side, among a small clump of pine trees, an old flour mill built in 1793 is now Christina's and Olivier's home, still standing next to its own threshing floor.
The Kitchen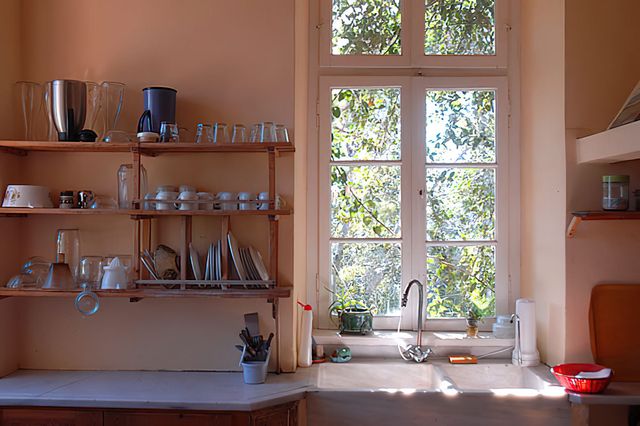 Meals at Oikia are heartwarming experiences – tasty, festive and nutritionally balanced. Our cooks only use fresh products, on season and as much as possible organic. They will be at your disposal to adapt the menus to your needs. The food is based on vegetables, pulses, grain and dairy products – basically semi-vegetarian, with poultry and fish on offer every two to three meals if you like.
According to your preference you can chose half-board, full board, or a mix of both. You can also stay at Oikia without the services of a cook, having the use of the kitchen to prepare your own meals and enjoying some of Aegina's great tavernas.